Hello everyone! Happy Readathon!!!!! It's 3 AM and if I know my stomach, it's time to eat! I try to be careful of what I eat during the Readathon because I don't want my stomach to get sick nor do I want to risk a sugar crash. Plus, not all foods mix with books, as many of us know. Still, we need to read and we need to eat so it got me thinking: if I had a bookish restaurant, specifically an All-You-Can-Eat Buffet, what foods would I use?
For me, personally, I'd want to make sure I included a Hobbit style feast, drink selections from Pern, the pure sugar sculpture desserts from
Elvenbane
. I'd also want a "garden" section for the food trees from Xanth that can grow whole pies, cakes, and dragons steaks! Of course, you gotta have something for the picky eaters: Gorgers from
School of Deaths
(Gorgers take the flavor and texture of whatever food you think about right before you bite into it).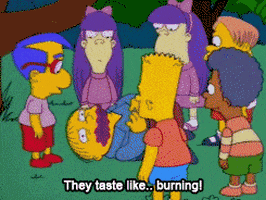 Of course, that's just me. What kind of food would you offer at your All-You-Can-Eat Buffet? The most diverse and creative assortment of food will win a $15 Amazon or B&N gift card! Please be sure to leave me a way to get a hold of you, though. Even a Twitter handle will work.