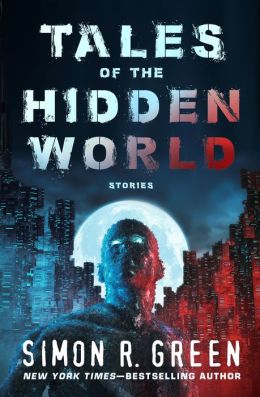 I have to say, I have never read any of Green's books but if they are as interesting and diverse in topic as this collection of his short stories, I will have to start going through his archive. This collection covered so many fantasy/sci-fi sub-genres that you are almost guaranteed to find at least one story in here that you will enjoy.
There are stories in here about using science to fight magic, self-sacrifice, pirates, death, witches, demons, Satan, zombies, souls, war, cannibalism, and more. It makes it difficult to write a sufficient review of the book as a whole. I will say, however, that when you are able to enjoy reading so many different types of stories, it speaks very well of the author's abilities. Regardless of whether or not you have read Green's previous books, I do recommend this one as well. This is a great way to introduce yourself to Green's style of writing. His shorts at the end of each story also help to give you a sense of how the story came about.
Of course, there is a lot of blood and fighting in this book, but it's nothing too much and fits the needs of the stories. Many of the stories can be on the scary side, but it is no more difficult to handle than Lovecraft.
Overall, I am very happy to have this book in my collection and I give it 4 hoots.