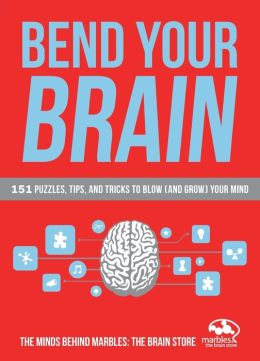 So, I've kinda held off on reviewing this book as well. Mainly because I've never reviewed a book like this before.
Bend Your Brain
is advertised as a workout for your brain to help you build mental mental muscles. In fact, it's a puzzle book with a bunch of information on how these different puzzles work different parts of your brain. So it's an educational puzzle book.
The format of it is nice and I like the variety of puzzles. The problem is, after a while I treat it just like I do other puzzle books, I do the puzzles I want and forget about the ones I don't.
Overall, it's an okay puzzle book and the factoids interspersed are interesting. I give this book 3 Hoots out of 5.
***
I received this
book
from
Blogging
for
Books
for
this review.