Visual Expressions: Comic Books!
I haven't always been interested in comic books. I was certainly encouraged to read them, though. My mother grew up having to hide her Thor and Conan the Barbarian comic books so whenever I expressed the slightest interest, she encouraged. Truly my mom is awesome!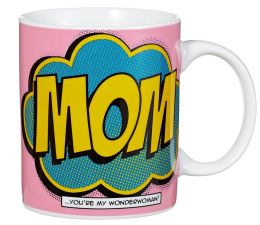 It wasn't until a little before grad school that I really got interested in comic books and graphic novels. This interest was sparked by a combination of reading
The Watchmen
for a class and getting interested in web comics. I actually credit
Looking for Group
with being my first ever web comic. I'm still reading everything that they're posting.
My first real comic book series that I got into was
The Goon
by Eric Powell (not for the faint of heart). This is the series that I fall back on when I am in need of a quick, good read. Powell is great at capturing the dark side of the paranormal. I absolutely love this series and will continue to read it for as long as Powell writes it.
Social Media: To Each Their Own
When it comes to social media, I really did try to combine my blogging with facebook, but I learned quickly that I like to keep my "work life" and my family life separate. Facebook has become solely for family and friends that I've met in person. Twitter has become my book/blogging/gaming/hobby haven. I'm happy to have found my balance and am able to use both sites to help me out.
I have to admit, I do not use Instagram, Vine, or Tumblr. I've been tempted to use the first one, especially given how many Instagram challenges there are these days, but I just can't find the time to get into it.