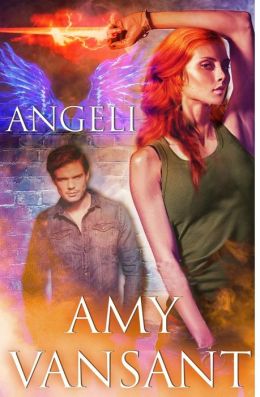 I'll admit, this book kinda caught me by surprise. I'm not a fan of books that center around love stories. Fortunately for Angeli: The Pirate, the Angel & the Irishman there is enough other stuff going on in the book to keep it interesting. Yes, there's sex. Yes there's a LOT of "he's not good enough for you". But you've also got warriors taking down infected angels who have fed off human energy, you've got knife fights, you've got pirates, you've got chaos, etc.
This is definitely not a character driven story. I really felt nothing for the characters. Though I did find myself fascinated by the bad guy of the story, he takes up so little of the book.The rest of the characters, I dunno. They just kinda fell flat for me.
I like the world this is based in. Arch Angels in charge of Guardian Angels who are susceptible to an illness that makes them destroy humans instead of protecting them, Sentinels to destroy the infected. It's definitely an interesting world. But the story line we're given in this world? It could have been better.
Overall, I'm going to give this one 3 hoots.
*
"I was provided with a free copy of this book so I could give an honest review."